It's hard to believe that this creamy, coconutty latte shake only has four ingredients.
Café Latte Shakeology provides the rich, robust coffee-flavored base that blends perfectly with light coconut milk.
A little water and ice — and that's it.
Our decadent-tasting Creamy Coconut Latte Shake is perfect any time of day and it's a snap to make.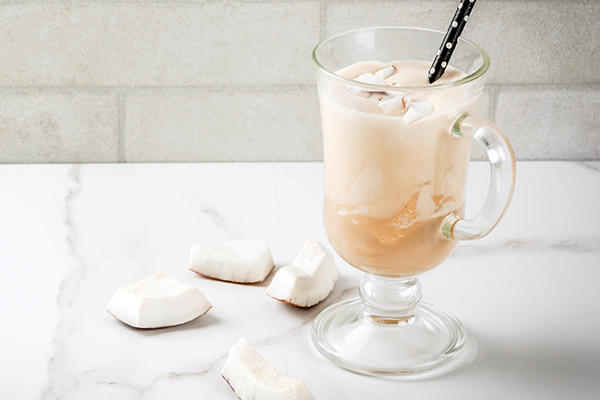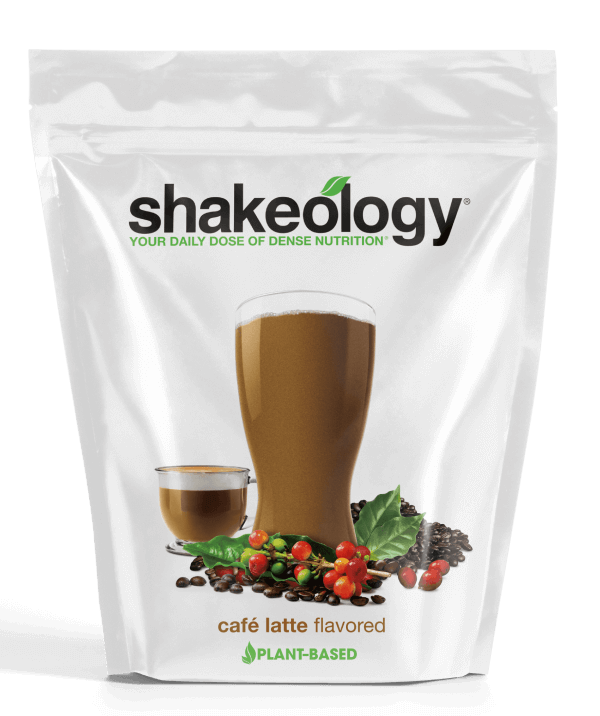 Café Latte Shakeology
Flavored with the rich, creamy taste of coffee, your morning pick-me-up is now a superfood dessert.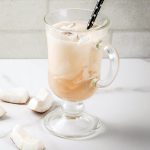 Creamy Coconut Latte Shake
You can be sipping on this creamy, coconutty, coffee-flavored shake in five minutes flat, with the help of Cafe Latte Shakeology.
Place coconut milk, water, ice, and Shakeology in blender; cover. Blend until smooth. Serve immediately.
Fantastic Fiber (F), Gluten-Free (GF), No Dairy (ND), Protein Power (P), Quick 'n' Easy (QE), Vegan (V), Vegetarian (VG)
The Nutrition Facts box below provides estimated nutritional information for this recipe.*
* Total Sugar 9 g, Added Sugar 5 g
Nutrition Facts
Creamy Coconut Latte Shake
Amount Per Serving (1 serving)
Calories 260
Calories from Fat 99
% Daily Value*
Fat 11g17%
Saturated Fat 9g56%
Cholesterol 10mg3%
Sodium 224mg10%
Carbohydrates 22g7%
Fiber 6g25%
Sugar 9g10%
Protein 19g38%
* Percent Daily Values are based on a 2000 calorie diet.
Container Equivalents (Regular & Vegan)1 Red1 Blue
2B Mindset Plate It!Makes a decadent protein.